Non-Singing Music/Activities
---
Some of these tunes include vocals. If you're not allowed to sing, simply play the full performance track and have students play instruments without singing.
---
INTRODUCING NOODLE KITS & NOODLE TOONZ
What are Noodle Toonz?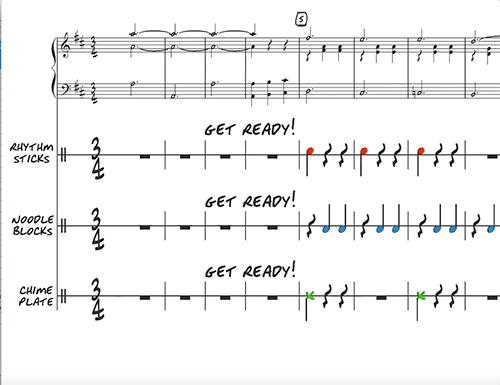 Noodle Toonz are brand new downloadable singles written specifically for the three percussion instruments that are included with Noodle Kits, though you can use other instruments. They're a fun, motivating way for students to learn to read music and play instruments.