Classroom Resources
---
New from Plank Road Publishing
Coming soon: Pre-order yours today!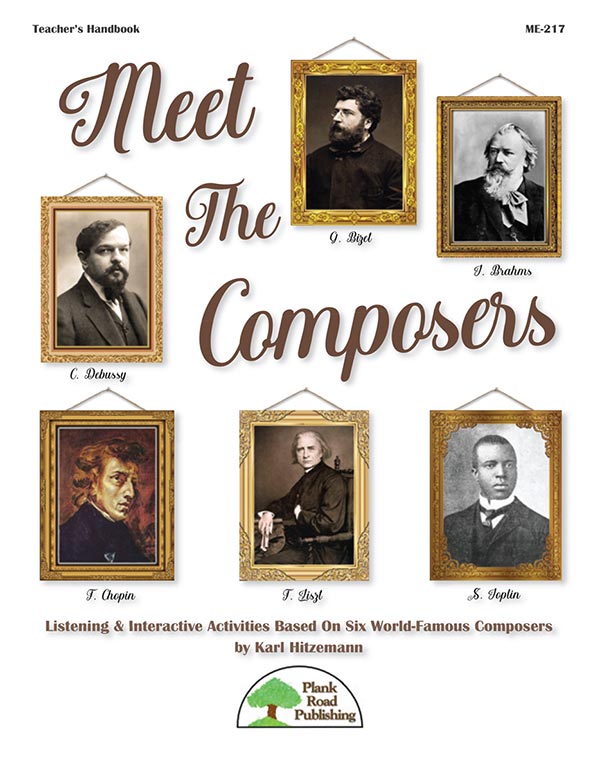 Listening & Interactive Activities Based On Six World-Famous Composers
This new downloadable, interactive book is a great resource for learning about six world-famous composers. Not only will your students get to read mini-biographies about these renowned writers, they will also be able to hear a brief sample of their music by listening to the embedded MP3 in each PDF. They can choose to read while listening to the sample, or hear the sample with narration. After studying and listening, they can then take a quiz on what they've learned. The composers covered are: Georges Bizet, Johannes Brahms, Frédéric Chopin, Claude Debussy, Franz Liszt, and Scott Joplin.
---