Downloadables
---
New Music in Downloadable Format
---
Musicals & Revues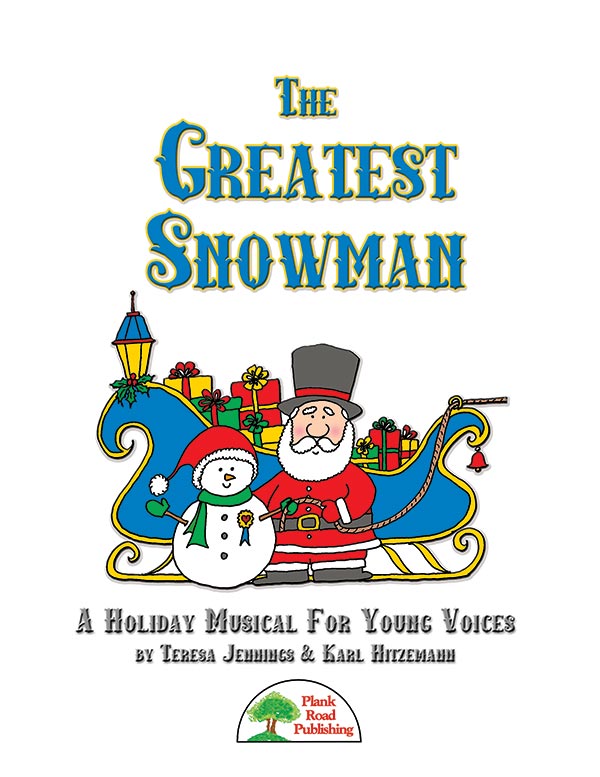 by Teresa Jennings and Karl Hitzemann
A Holiday Musical For Young Voices
Every 100 years, Santa Claus takes Christmas off. The tricky part of this is, of course, finding a substitute to take over his Christmas Eve duties, namely delivering gifts to good little children all around the world – in one night. It's a challenging task, and choosing the right replacement is equally challenging. Toward this end, Santa accepts applications and resumés from hundreds of candidates that he must then sort through. Surely one of them is great enough to win the honor.
---
Song Collections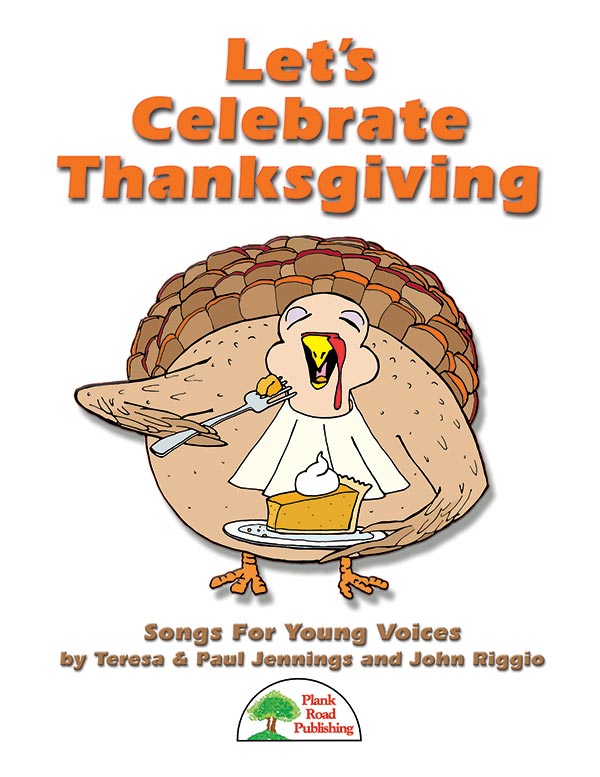 by Teresa Jennings, Paul Jennings, and John Riggio
Every year we pause in November to give thanks for our blessings and gather with our loved ones if we are lucky enough to be with them. We might just have to drive across town, or fly across the country, or even travel over the river and through the woods, through the white and drifting snow. The songs in this collection let us sing about the many moods of the day, with joy, humor, a little nostalgia, and with a true reflection on all of the things for which we have to be thankful.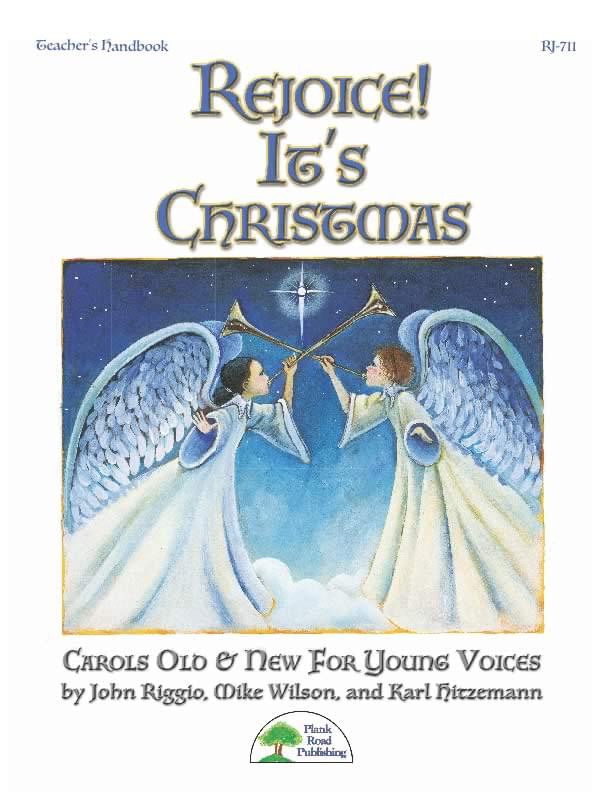 by John Riggio, Mike Wilson, and Karl Hitzemann
In this collection, we have assembled some of our best-loved songs from recent years for the next Christmas performance by your choir or congregation. While they are primarily designed for young voices, they are ideal for use with smaller choirs or with groups that have limited rehearsal time for each performance.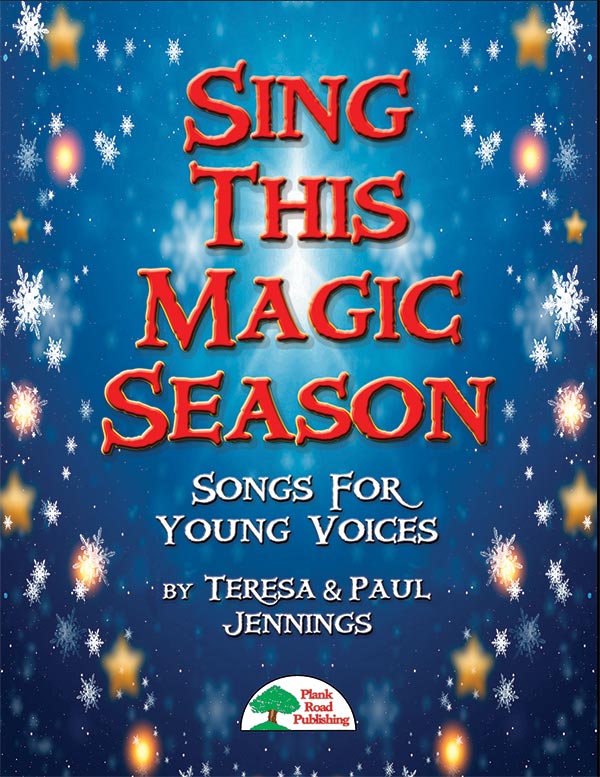 by Teresa Jennings and Paul Jennings
Teresa Jennings has created some of the best original holiday music ever written for children to sing. This is music that your singers will enjoy and ask to sing regularly. And it's music that you will come back to in future years because even though they are new, the songs have a timeless feel that always makes them fun to sing.
---
---
Recorder Music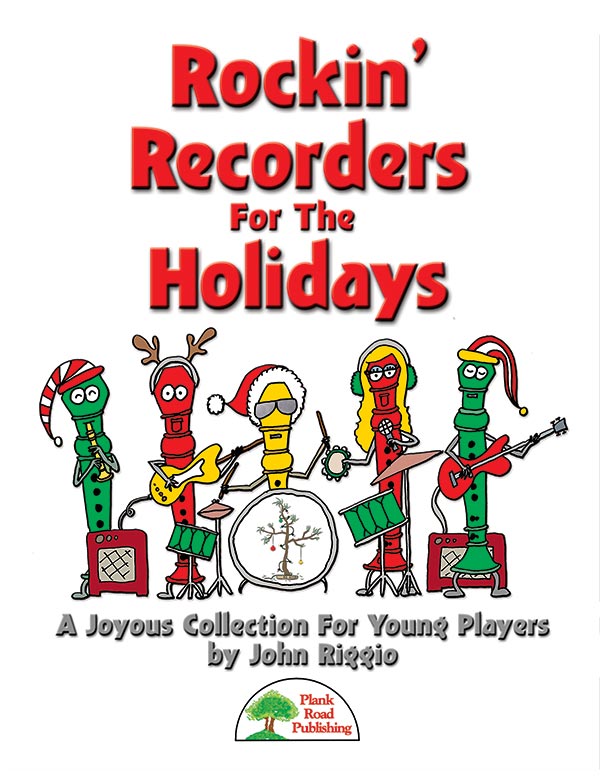 by John Riggio
A Joyous Collection For Young Players
If you have used music from any of his other collections, you know why young players love John Riggio's arrangements. He has a knack for taking familiar songs and adding excitement to them with a modern groove and harmonic treatment. In this collection, he has created contemporary settings of six favorite holiday tunes specially crafted to work well with young players.
Recorder Collections for the Holidays
Recorder Singles for the Holidays
---
Convenience Combo Kits
See all Convenience Combo Kits >>
An exciting new format that gives you the best of both worlds!
So what is a Convenience Combo Kit? It is a kit that gives you the best of both worlds: a Teacher's Handbook, a CD, and the downloadable version of the music and recordings as PDFs and MP3s. Read more about this exciting option. >>
This unique format gives you the convenience of downloadable products, but with the feel and usability of real books and CDs as well.
We are now pleased to be offering many of our products with this option. So when you come to our web site, you will find that many products give you three options:
Kit (our traditional kit with a Teacher's Handbook and a P/A CD)
Downloadable Kit (with PDFs and MP3s)
Convenience Combo Kit (Teacher's Handbook, CD, as well as PDFs and MP3s)
These new kits are just a bit more expensive than regular kits, but they give you the convenience of being able to print parts from your computer instead of standing at the photocopier for eons.
Buy online or with a purchase order - As with our downloadable kits, you can buy them at our web site and immediately download the files. We will ship the book and CD soon thereafter. Or you can order by phone, fax, or mail and we will ship you the product and send a link to your e-mail address for the downloadable components.
---
Ordering Downloadable Products
We are proud to announce that it is now possible to order downloadable products by mail, phone, or fax. Here's how it works. >>
Order downloadable products as you would any other product. There is no need to order downloadables separately: Your order can contain downloadable products, regular products, and subscriptions in any combination.
If ordering by mail, please include a check or purchase order with the order. You can also order by phone or fax and pay with your credit card.
Be sure to include your e-mail address. Please double-check that it is correct.
As soon as your order is processed, an e-mail will be sent automatically to the e-mail address you included. The e-mail message will include a link to a web page.
Go to the web page and download your products. You will find directions and help on that page.
Your page will remain available for one week, so you can go back and try again if you have any problems.
Ordering on MusicK8.com is still the fastest way to get your downloadable products, but now it's not the only way. We're happy to give all our customers the opportunity to access downloadable products.