Ukulele Store
---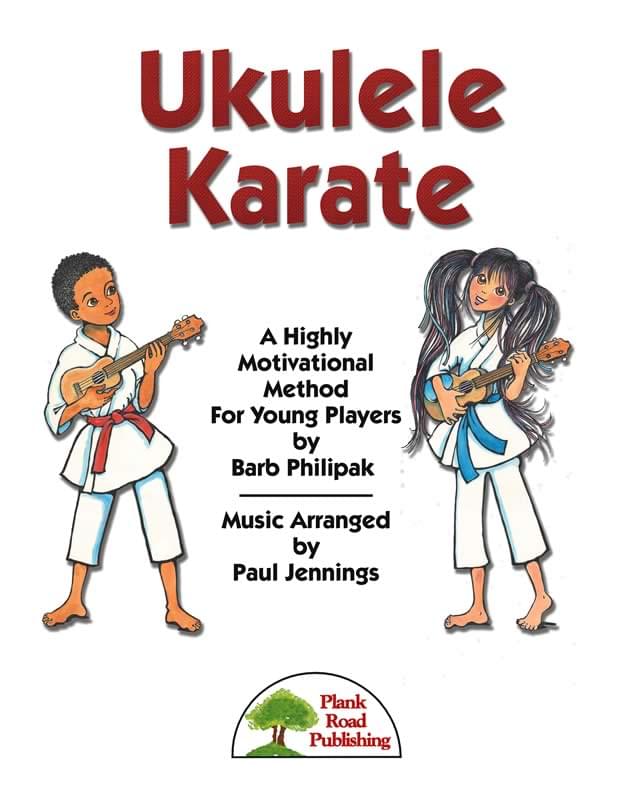 A highly motivational method for young players
by Barb Philipak/music arranged by Paul Jennings
By popular demand, we bring you the much anticipated ukulele method from Barb Philipak with dozens of songs arranged by Paul Jennings and recorded with the professional tracks you have come to expect from us at Plank Road Publishing.
Beginning with the 9 belt levels, there are 2 strumming songs per level getting gradually more complex as you head toward black belt. There are also several special holiday tunes and a group of optional picking tunes starting in the middle levels.
Ukulele Music from Plank Road Publishing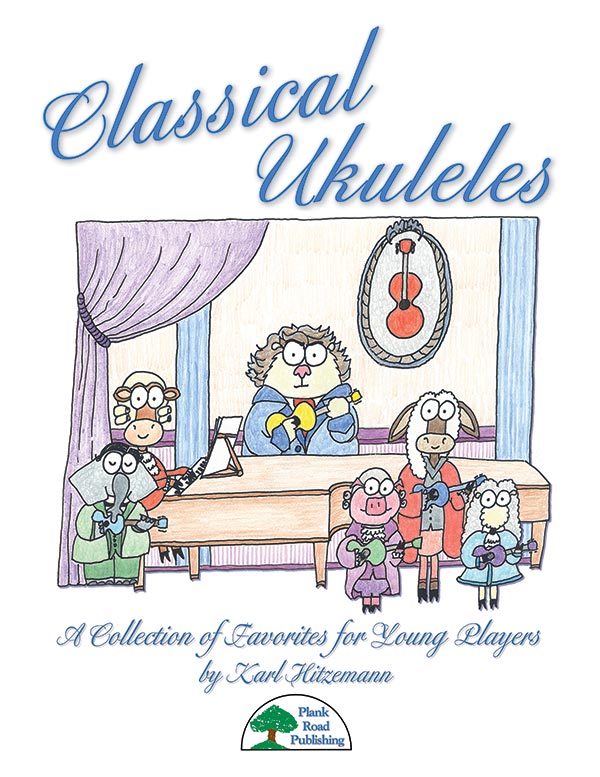 A Collection of Favorites for Young Players
We love ukuleles! They have such a wonderful, unique sound and are accessible for players of all ages. We also love classical music – all those incredible, recognizable melodies. It's important to introduce these melodies and their composers to our young students, so we have taken six well-known classical compositions and arranged them to work with ukuleles. The ukulele parts are designed to fit in with the original work, but the chords used are all easy to fairly easy to play.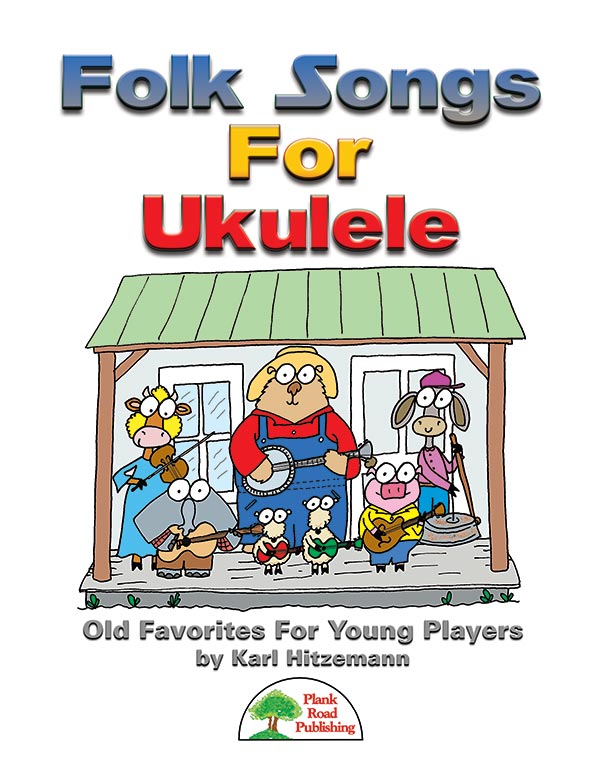 Old Favorites For Young Players
Folk songs really lend themselves well to the ukulele. The songs are fun and familiar and perfect for strumming along. Most of the songs in this collection feature two or three chords, and there is plenty of flexibility built into each tune so that you can make it easy or more challenging for your performers. Each song has a unique blend of traditional instruments, including a variety of guitars, Dobro, banjo, mandolin, fiddle, accordion, bass, and strings.
Ukulele Rewards
---
Ukuleles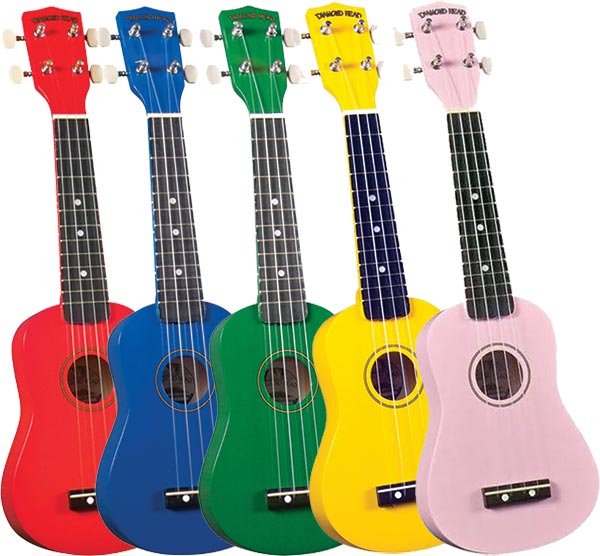 These Diamond Head ukuleles are fun and affordable, with a maple body and neck. They are available in five beautiful colors with careful workmanship and fantastic tone for an entry level. As a result, they tune up perfectly and play so easy that kids will love them. Each instrument comes with its very own color-matched gig bag, making it easy to take with you anywhere you go.
---
Ukulele Resources in the Marketplace