Warm-Ups/Sight Singing
---
New from Plank Road Publishing
All versions now available!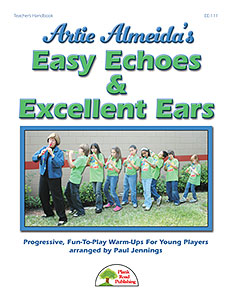 Progressive, Fun-To-Play Warm-Ups For Young Players


Many, many teachers have told us how much they've used these well thought-out sets of warm-ups, originally found in issues of Recorder Classroom magazine. Artie tells us that in every classroom recorder lesson, as well as each ensemble recorder segment, she always starts with an echo-style warm-up sequence. They keep the students' ears working and their fingers moving, starting with easy sequences and gradually building in complexity.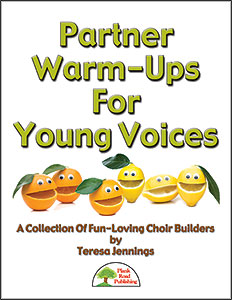 Through much of the history of Music K-8 magazine, Teresa Jennings has created unique warm-ups that capture the attention of young singers and help develop their vocal skills. This group of seven lighthearted partner warm-ups is quite serious in its intent. These songs are good for teaching precision, enunciation, articulation, and, as they are true partner songs, they help develop the independence that part-singing requires.
---