Streaming Audio
Listen to the sampler online while you browse the featured products.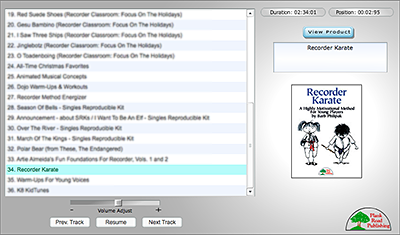 So... what are these Samplers? Our sound Samplers are recordings made up of extensive excerpts that give you a good representation of what each product sounds like.
All our Samplers are downloadable, free of charge. Burn your own sampler CDs, or just listen on your favorite device.
Complete Downloadable Samplers
Request A Sampler Music CD
To request to have a sampler CD and catalog mailed to you, please call Customer Service, toll-free, at: 1-800-437-0832.